We can trim, shape or cut just about any size hedge imaginable! We can trim small feature hedges to large conifers as well as other shrubs that need tending to. We cover Barnham, Westergate, Eastergate, Yapton, Walberton, Fontwell, and surrounding areas.
KIWI Hedge Cutting Yapton
Trimming hedges is more than just making them look nice. It is also a way of taking care of nature and wildlife. Hedges are lines of bushes or trees that make a border or a screen in a garden or landscape. They offer many advantages such as giving shelter and food to birds and insects, protecting and holding water in the soil, storing carbon and reducing greenhouse gases, and adding beauty and variety. However, hedges need regular cutting or pruning to keep them healthy and functional.
Hedge Cutting: Why It Matters
Hedges are more than just decorative features in gardens and landscapes. They provide many benefits for the environment, wildlife, and people. However, to enjoy these benefits, hedges need regular cutting or pruning. Here are some reasons why hedge cutting matters.
Hedge cutting improves the health and appearance of the hedge. By removing dead, diseased, or damaged branches, hedge cutting prevents pests and diseases from spreading and allows more light and air to reach the inner parts of the hedge. Hedge cutting also helps to maintain the desired shape and size of the hedge, which can enhance its visual appeal and diversity.

Hedge cutting supports the function and purpose of the hedge. Depending on the type and location of the hedge, it can serve different functions and purposes, such as providing privacy, security, shelter, noise reduction, or windbreak. Hedge cutting helps to ensure that the hedge performs these functions effectively and efficiently. For example, a well-cut hedge can reduce wind speed and turbulence, which can protect crops and buildings from damage.

Hedge cutting benefits wildlife and biodiversity. Hedges are valuable habitats for a wide range of animals and plants, especially birds and insects. Hedge cutting can help to create different layers and structures within the hedge, which can offer more food and shelter options for different species. Hedge cutting can also encourage flowering and fruiting, which can provide more nectar and berries for wildlife. However, hedge cutting should be done at the right time and in the right way to avoid disturbing or harming nesting birds or other animals.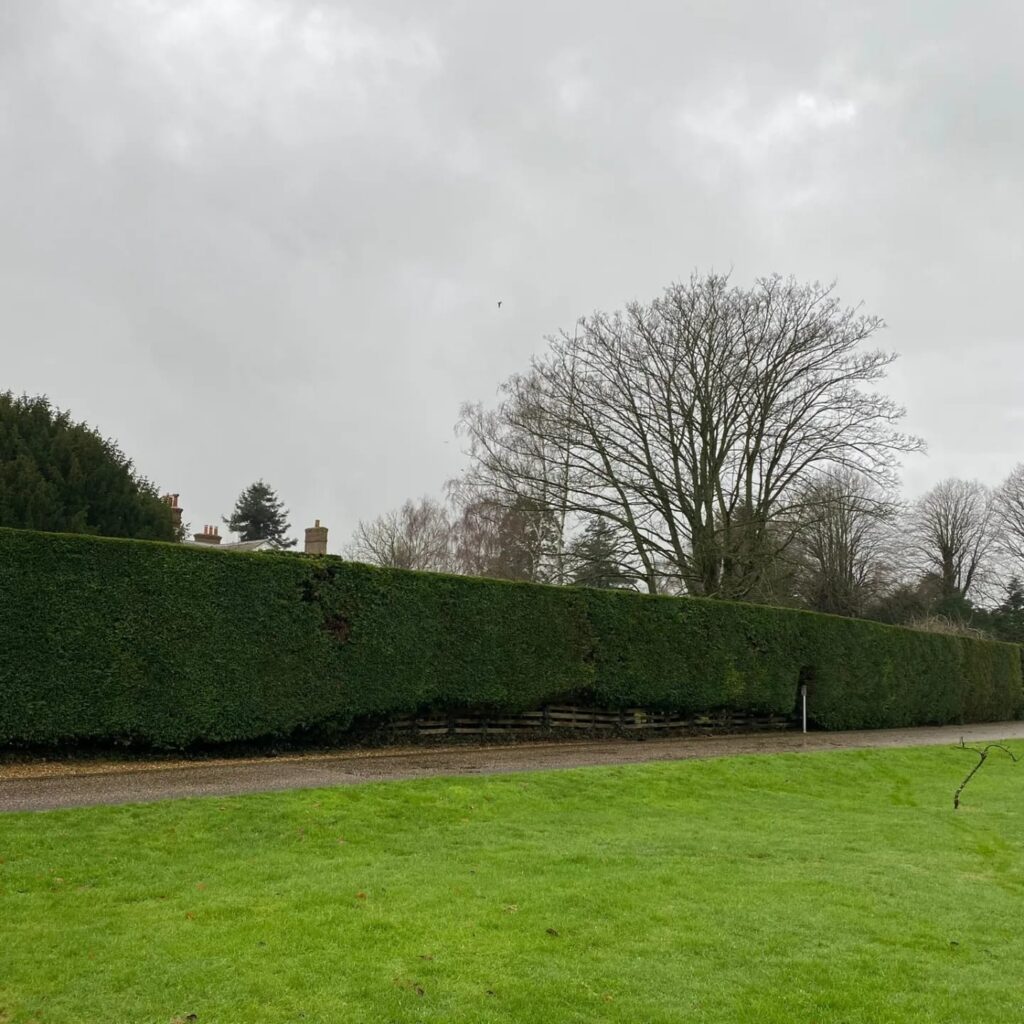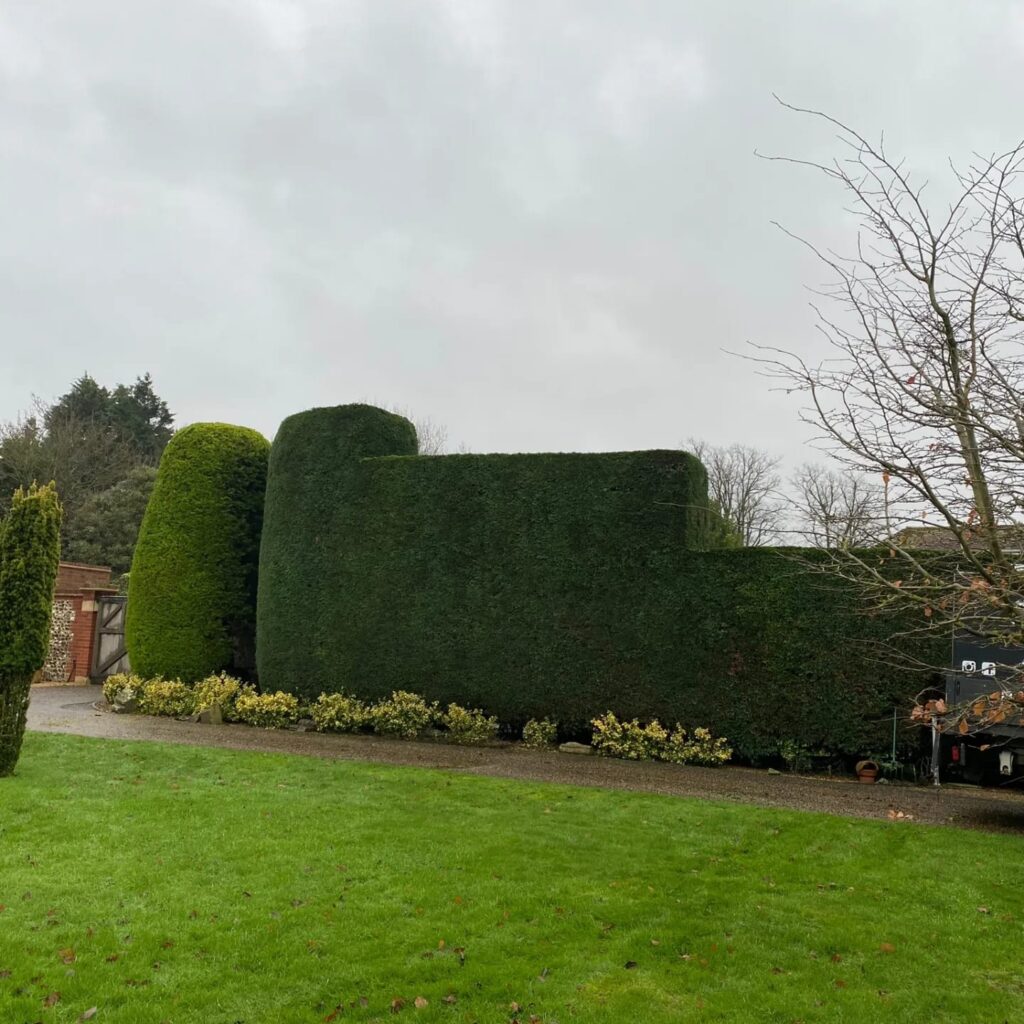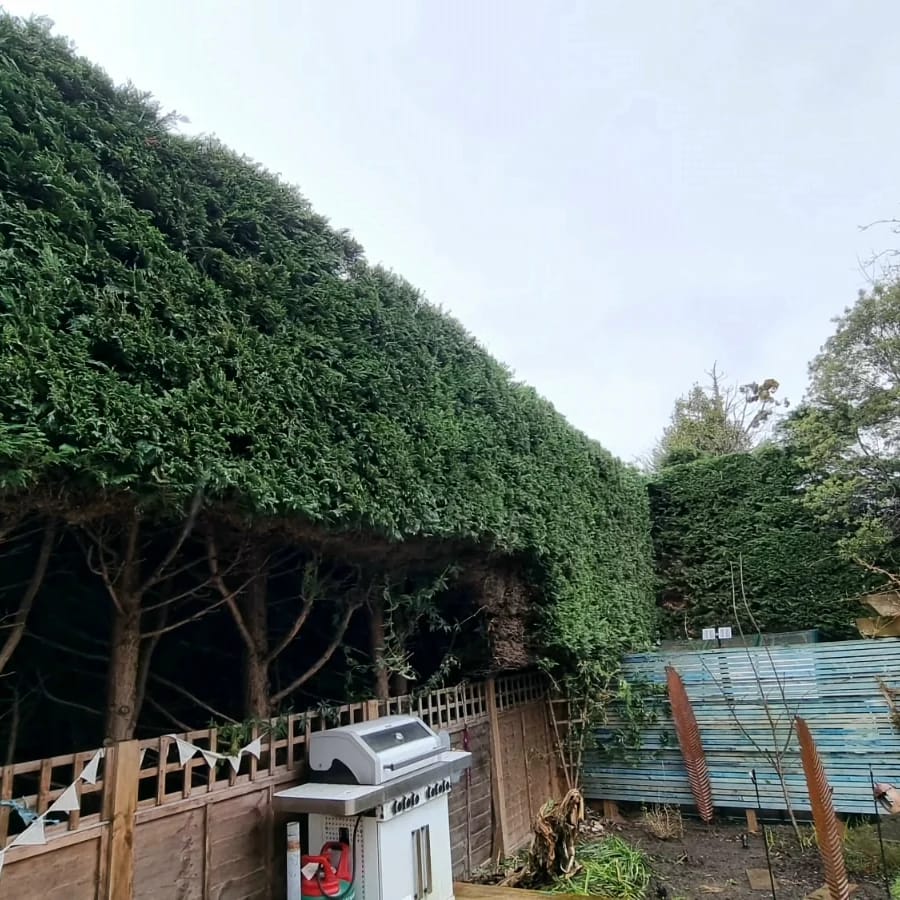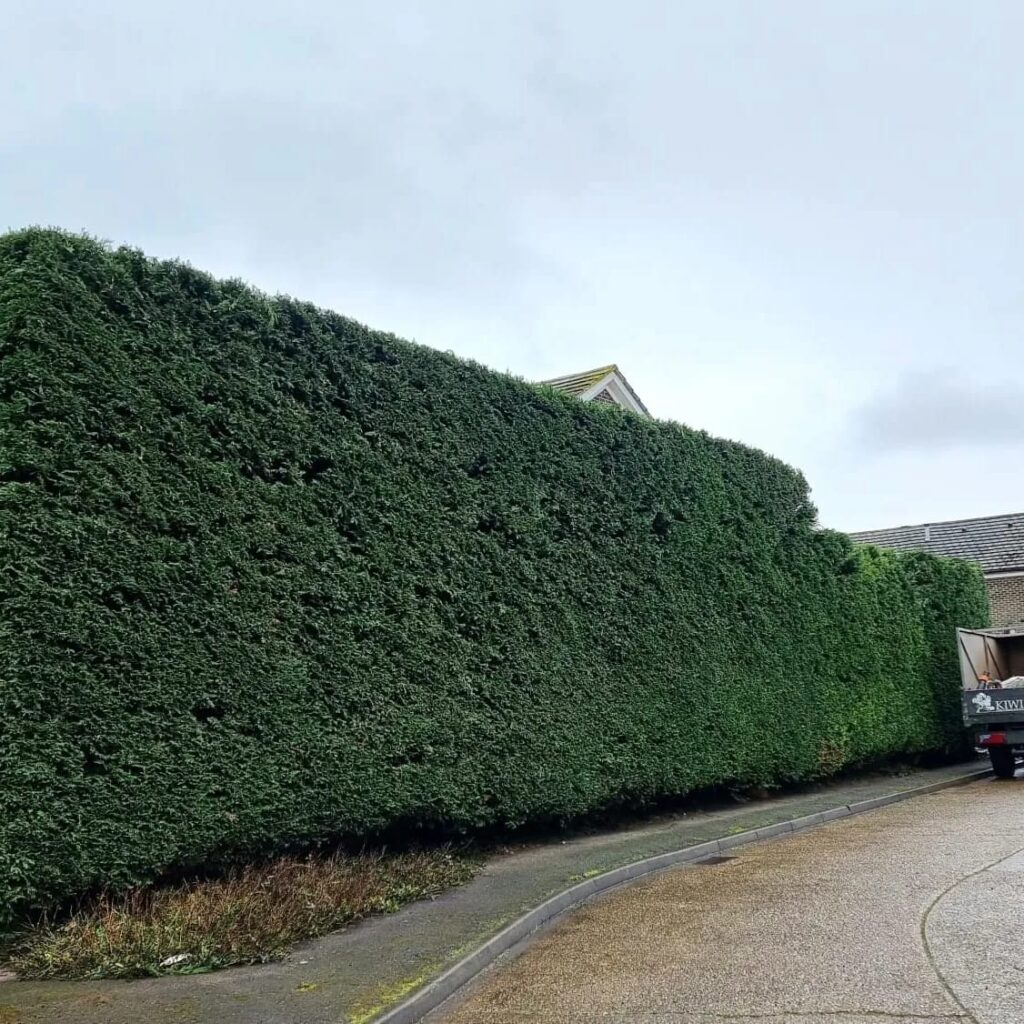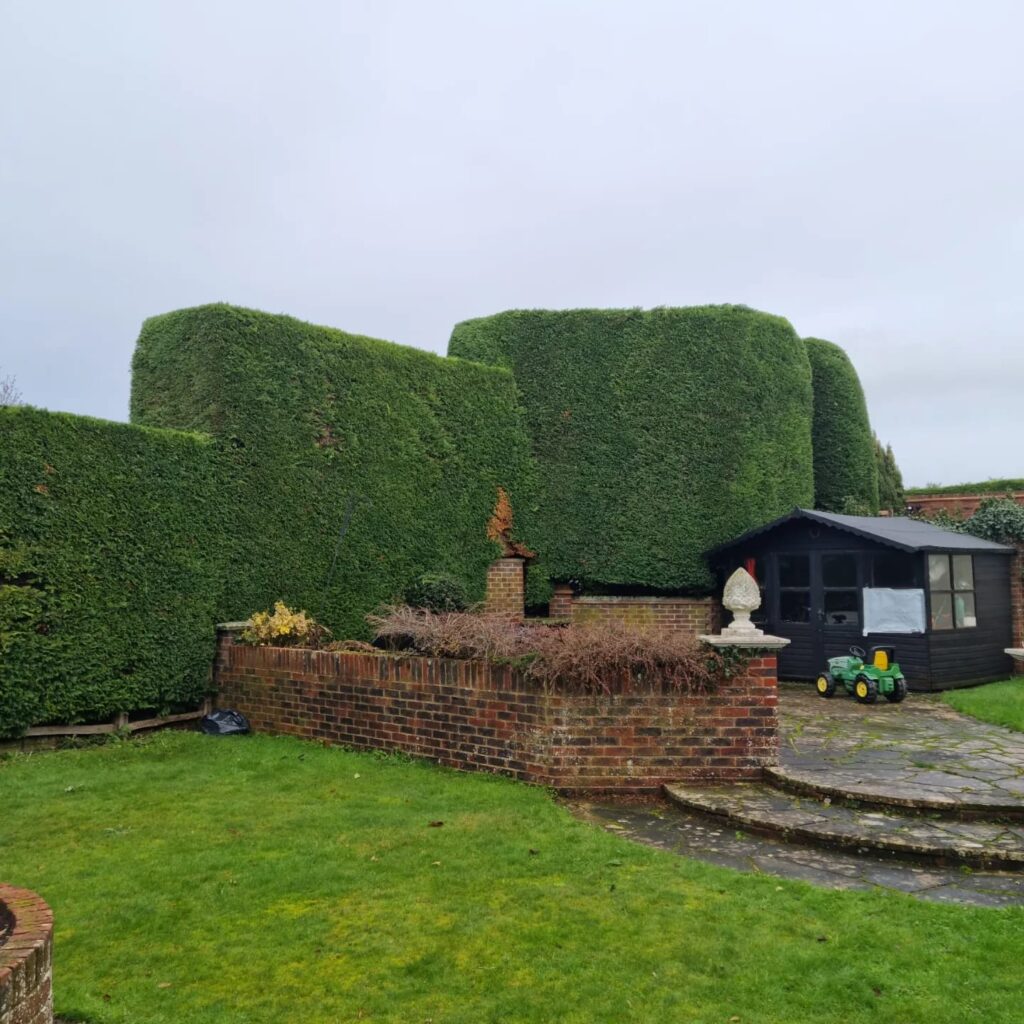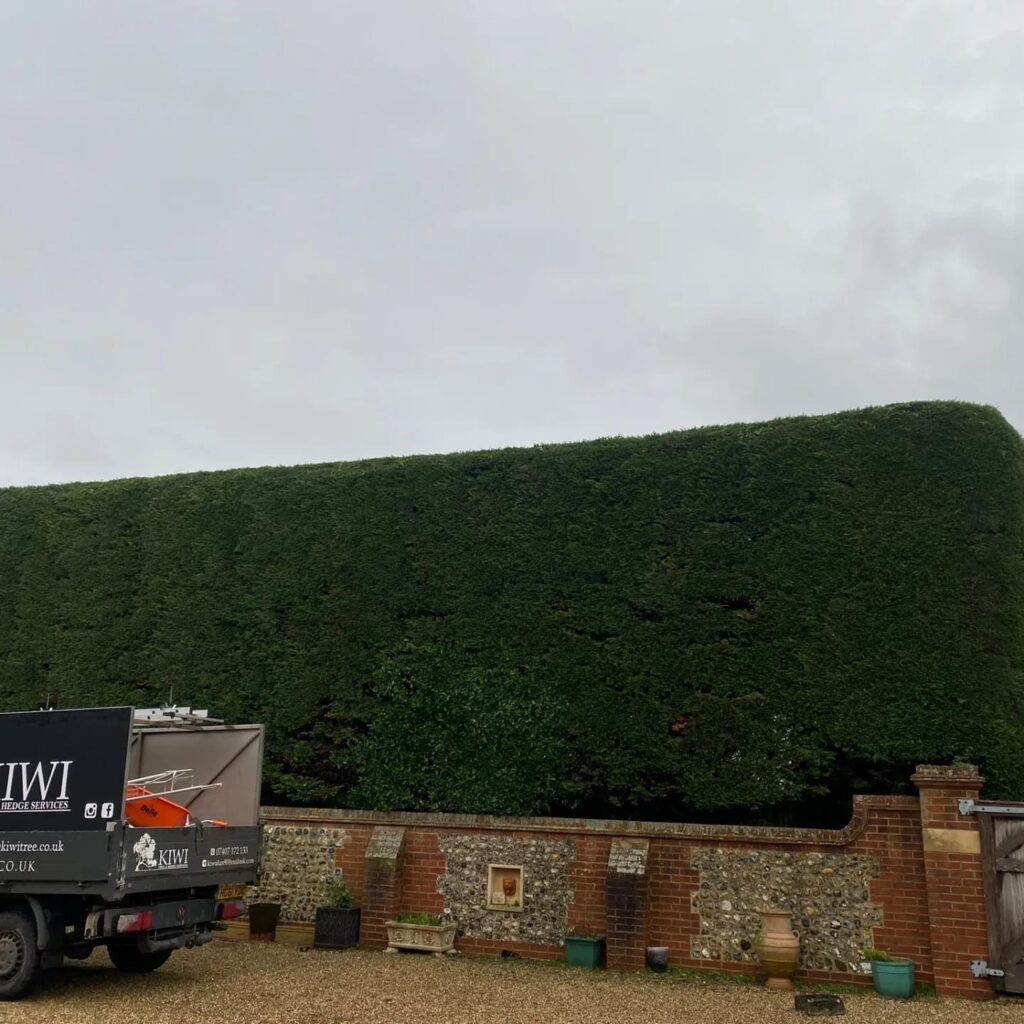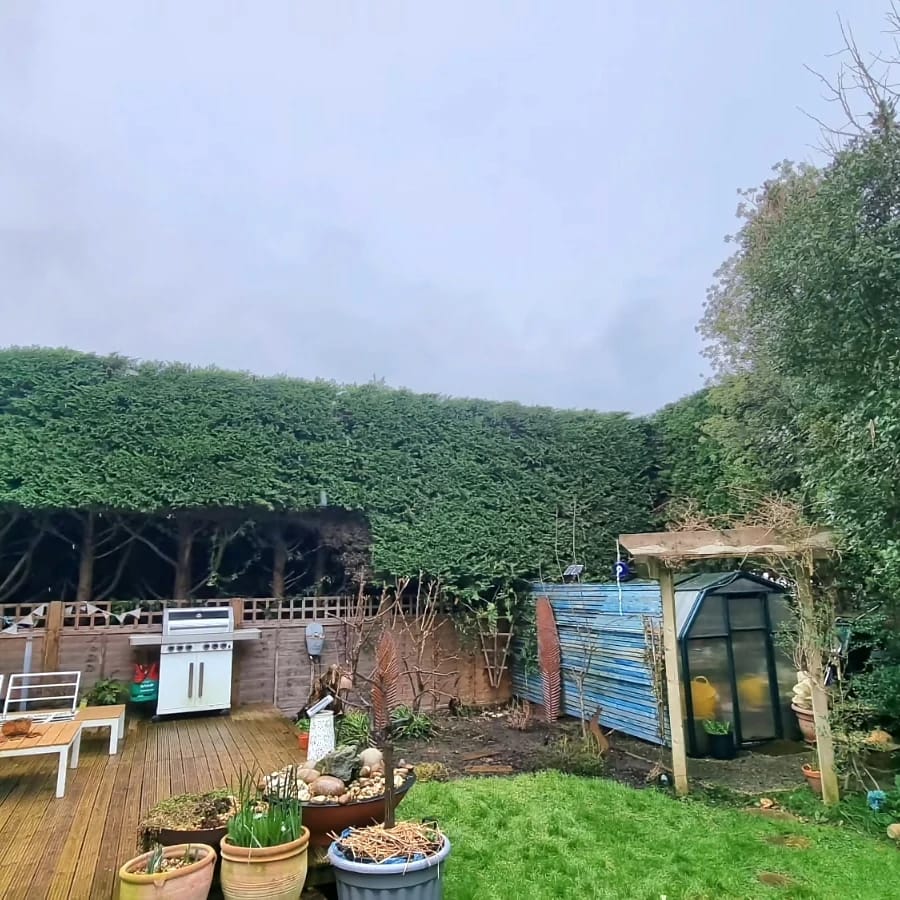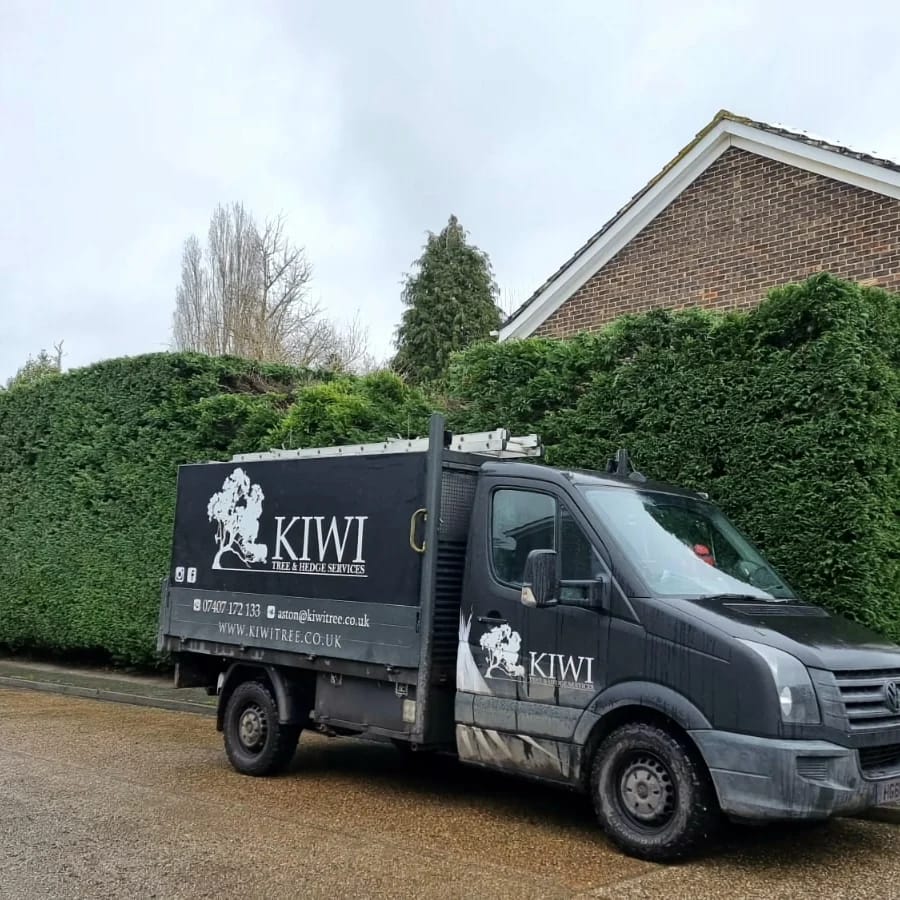 Fully Insured & Qualified
Our tree surgeons have unrivalled experience in tree care and maintenance and have been working in the arboricultural industry for over 10 years.

What Our Customers Say About Us… We're proud to have some pretty awesome people as customers! And we're humbled by the pretty nice things they say about us and the service we offer. Please review us on Google! Click here.
40 reviews on
Samantha Considine
12. October, 2023.
Had a large Magnolia tree reduced to minimise the risk of it failing at a weak union. Really happy with the shape of the tree and the tidiness of the job.
Anastasia Harrington
25. September, 2023.
Fantastic service right from estimate to work completed. Aston and his team arrived punctuality, respected my property and communicated throughout the work to ensure I was happy with what was being done. Can highly recommend them.
Anna Harlow
25. September, 2023.
Aston was great to work with, clear communication with myself, the tenants and even the neighbours! The work and tidy up afterwards was superb! HIGHLY RECOMMENDED!
Laurence Doyle
13. September, 2023.
2nd Job, Kiwi trees completed for me. Great service, kept to time agreed and left the work area in great condition. 1st Job, Aston and his team removed a very unsafe Ash tree from my yard earlier in the year, I wouldn't hesitate to use him again.
Claire Richards
8. August, 2023.
What a great job they did of removing a large troublesome tree stump. They ensured our safety , tidied up everything afterwards and removed all the waste. We would highly recommend them to do a job for you 😊
Brilliant tree surgeon highly recommend
Paddy McManus
27. May, 2023.
Had these guys travel to come do some work for me and the level of work and professionalism was amazing ! Thanks again guys
Claire Hunt
25. April, 2023.
Great professional tree cutting service. Very polite, reliable & hard working team, nothing was too much trouble and they worked in pouring rain. Trees now have a great shape and I have some sunlight back in the Garden!!! Would definitely use again!
Dana Fisher
11. April, 2023.
Top service from Kiwi Tree & Hedge Services. Always professional, gets the job done and tidies away once done. Perfect service every time.
Benjamin Manhire
24. January, 2023.
I would highly recommend Kiwi Tree & Hedge Services. Prompt, professional and very reasonable.