How to Cut Your Hedge in Arun District
If you live in Arun district, UK, you might have a hedge in your garden that needs some trimming. Hedges can provide privacy, security and wildlife habitat, but they can also become overgrown and cause problems for you and your neighbours. Here are some tips on how to cut your hedge in Arun district, UK, and what to do if you have a dispute with your neighbour over a hedge.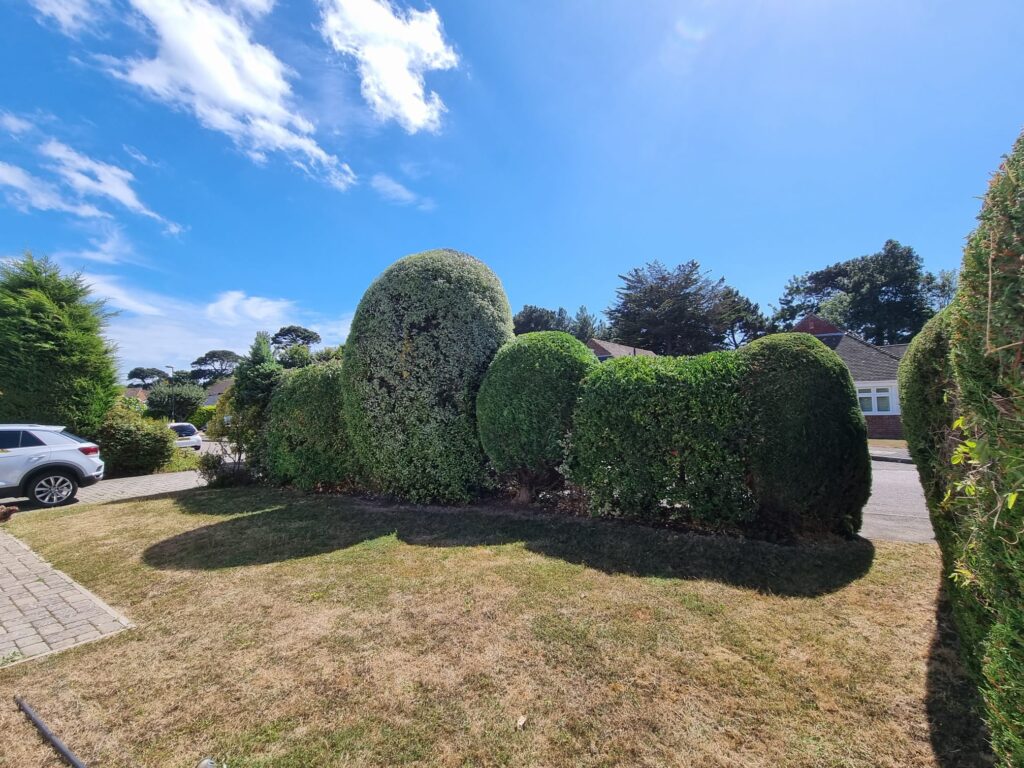 Check if your hedge is protected
Before you start cutting your hedge, you need to check if it is protected by law. Some hedges are in conservation areas or have trees with tree preservation orders (TPOs). If you cut a protected hedge without permission, you could face prosecution and a fine. To find out if your hedge is protected, visit tree works and preservation on the Arun District Council website.
Talk to your neighbour
If your hedge is not protected, you have the legal right to prune it back to your boundary line, but you should always talk to your neighbour first. They might have a different opinion on how the hedge should look or how often it should be cut. You should also offer them the branches you cut off, or dispose of them yourself. If you damage their property or trespass on their land, they could take you to court.
Follow the best practice
When cutting your hedge, you should follow the best practice guidelines from the gov.uk guidance – over the garden hedge. These include:
Cut your hedge at the right time of year. The best time is usually between September and February, when birds are not nesting and plants are dormant.
Cut your hedge to the right height and shape. The ideal height is between 2 and 4 metres, depending on the type of hedge and the location. The shape should be tapered, so that the base is wider than the top. This allows more light and rain to reach the lower parts of the hedge and makes it stronger and healthier.
Cut your hedge with the right tools and techniques. You should use sharp and clean tools that are suitable for the size and type of hedge. You should also wear protective clothing and gloves, and avoid working near power lines or roads. You should cut the hedge evenly and remove any dead or diseased branches.
Hire a professional
If you have a large or overgrown hedge, or if you are not confident or experienced in cutting hedges, you might want to hire a professional to do it for you. A professional hedge cutter can save you time and hassle, and ensure that your hedge is cut safely and properly. They can also advise you on how to maintain your hedge in the future.
If you are looking for a reliable and affordable hedge cutter in Arun district, UK, you might want to check out KIWI Tree & Hedge Services. We provide tree and hedge care needs to the 6 villages and surrounding community, with a friendly, professional service and a competitive price. We have a 5-star rating from 14 reviews on our website.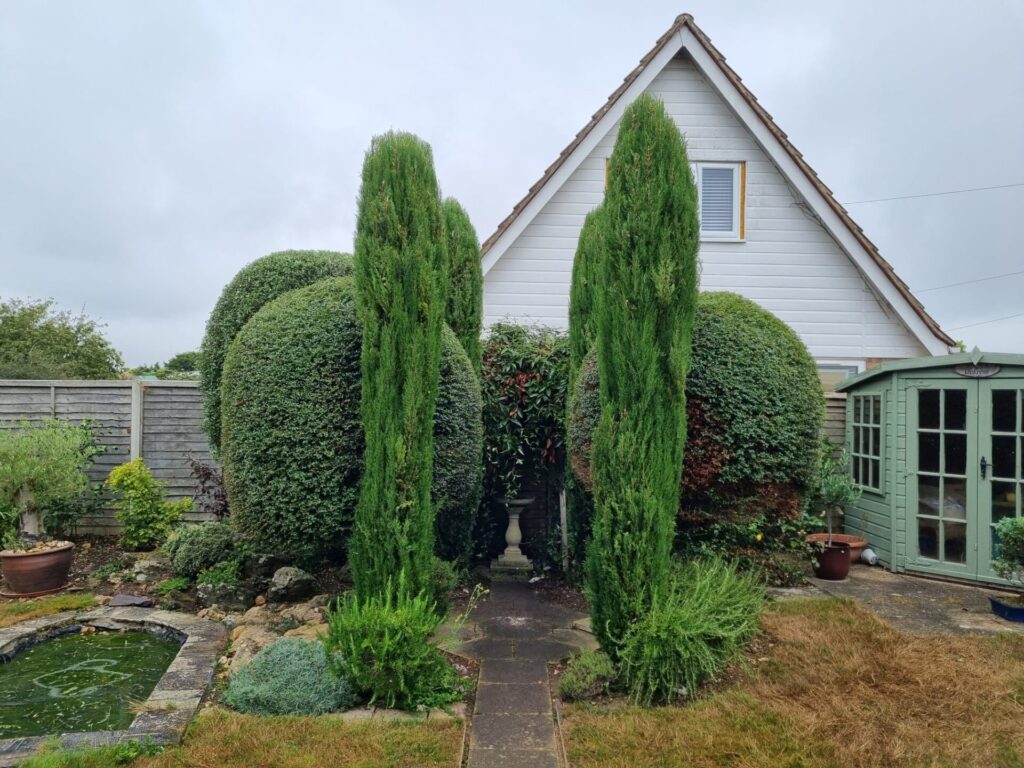 Enjoy your hedge
Hedges can be a great feature of your garden if they are well maintained and respected by both parties. They can enhance the appearance of your property, provide shelter for wildlife, and create a natural boundary that is cheaper and longer lasting than a fence or wall. By following these tips on how to cut your hedge in Arun district, UK, you can enjoy your hedge and avoid any conflicts with your neighbour. Happy hedge cutting!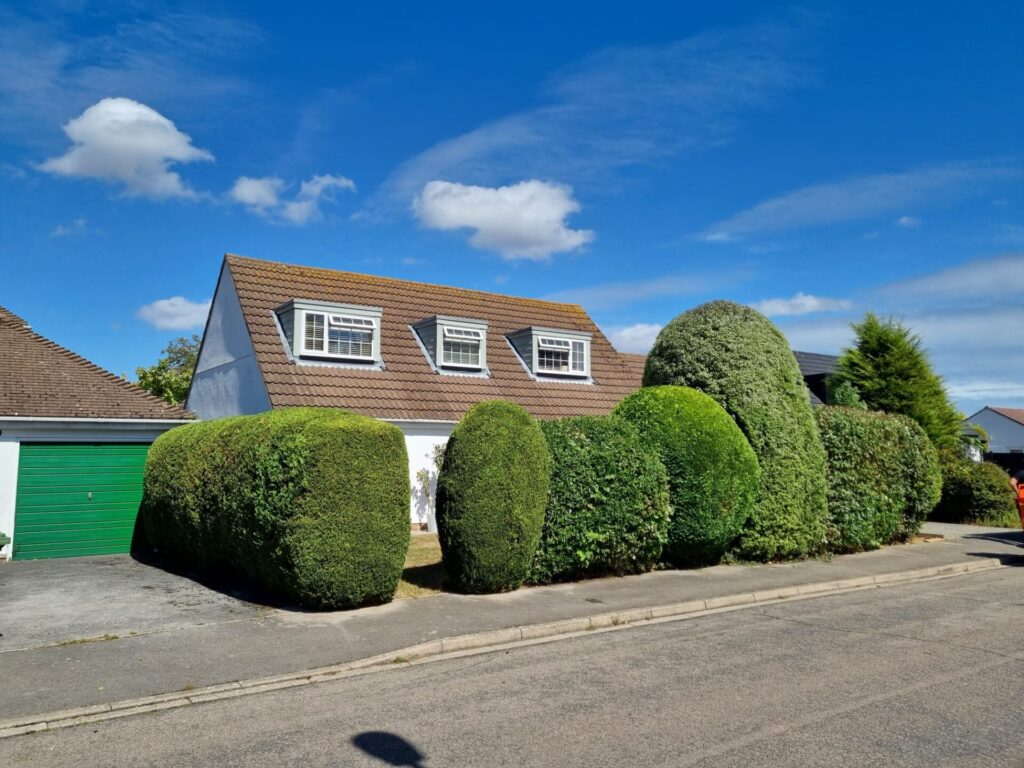 Resolve a dispute
If you have tried everything else but still cannot agree with your neighbour on how to deal with a hedge, you can make a formal complaint to Arun District Council. They can intervene if the hedge is over 2 metres high and blocks light or views from your property. However, they will charge you £450 for making a complaint, and they will only accept it if you have taken all the reasonable steps to settle the dispute yourself. If they decide that action is necessary, they will issue a notice to your neighbour to cut or remove the hedge within a certain time frame. If they fail to do so, they could face a fine of up to £1,000.
For more information on how to make a complaint or appeal a decision about a hedge, visit private trees and hedges on the Arun District Council website.