Our tree surgeons are highly trained and can perform tree pruning, trimming, and reductions in Barnham, Westergate, Eastergate, Yapton, Walberton, Fontwell, and surrounding areas.
Tree pruning can be required for a number of different reasons. For instance, overgrown limbs can overcrowd other specimens and make things look informal, block the essential light to other trees, shrubs, plants and even your garden area. Another good reason to prune your tree/trees is to reduce weighty limbs which are susceptible to damage from wind or just weight alone. Minimise damage from high winds and storms by maintaining your trees.
How we carry out tree pruning:
Before any pruning is carried out, our tree surgeons will assess your trees individually and decide the best possible course of action in relation to your tree species, shape, size and condition. Your trees will be pruned efficiently to maintain an even balance and safe condition. All branches will be cut optimally to reduce the risk of tearing and infections.
To avoid damage to your trees and surrounding areas, we use the latest tree surgery techniques to ensure the safe lowering of large limbs and branches. All pruning will be carried out in a controlled manner by using lowering ropes and or slings where necessary. If your tree has dead, storm damaged or diseased branches they will be cut back to the relevant branch collar.
We will make appropriate cuts to the branch collar and always adhere to the guidelines set out in the BS3998 (British Standards). This will ensure tree health and balance while obtaining the desired overall shape of the tree.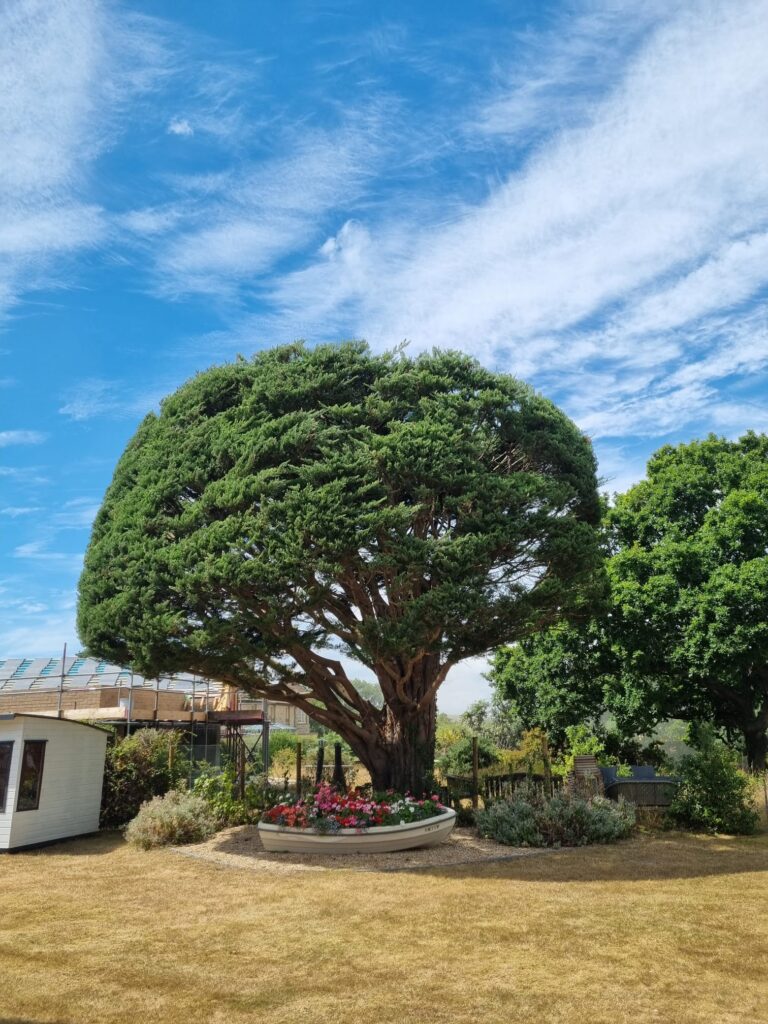 Fully Insured & Qualified
Our tree surgeons have unrivalled experience in tree care and maintenance and have been working in the arboricultural industry for over 10 years.

What Our Customers Say About Us… We're proud to have some pretty awesome people as customers! And we're humbled by the pretty nice things they say about us and the service we offer. Please review us on Google! Click here.
40 reviews on
Samantha Considine
12. October, 2023.
Had a large Magnolia tree reduced to minimise the risk of it failing at a weak union. Really happy with the shape of the tree and the tidiness of the job.
Anastasia Harrington
25. September, 2023.
Fantastic service right from estimate to work completed. Aston and his team arrived punctuality, respected my property and communicated throughout the work to ensure I was happy with what was being done. Can highly recommend them.
Anna Harlow
25. September, 2023.
Aston was great to work with, clear communication with myself, the tenants and even the neighbours! The work and tidy up afterwards was superb! HIGHLY RECOMMENDED!
Laurence Doyle
13. September, 2023.
2nd Job, Kiwi trees completed for me. Great service, kept to time agreed and left the work area in great condition. 1st Job, Aston and his team removed a very unsafe Ash tree from my yard earlier in the year, I wouldn't hesitate to use him again.
Claire Richards
8. August, 2023.
What a great job they did of removing a large troublesome tree stump. They ensured our safety , tidied up everything afterwards and removed all the waste. We would highly recommend them to do a job for you 😊
Brilliant tree surgeon highly recommend
Paddy McManus
27. May, 2023.
Had these guys travel to come do some work for me and the level of work and professionalism was amazing ! Thanks again guys
Claire Hunt
25. April, 2023.
Great professional tree cutting service. Very polite, reliable & hard working team, nothing was too much trouble and they worked in pouring rain. Trees now have a great shape and I have some sunlight back in the Garden!!! Would definitely use again!
Dana Fisher
11. April, 2023.
Top service from Kiwi Tree & Hedge Services. Always professional, gets the job done and tidies away once done. Perfect service every time.
Benjamin Manhire
24. January, 2023.
I would highly recommend Kiwi Tree & Hedge Services. Prompt, professional and very reasonable.